So for the past three weeks I have been trying to save "garbage" to finish up my few "garbage goodies" crafts.
You would think it would be a fairly easy task -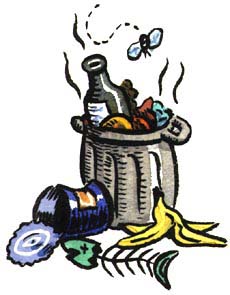 However - four times now my sweet husband has thrown away my stash. I didn't know whether to laugh or cry.
So I'd just start collecting garbage again. This last time I protected it like gold and told anyone in the house that if they threw it away they would lose a limb :)
So tonight my girls and I are FINALLY going to make our projects - while the boys are away camping.
So I will be posting them ASAP!
In the meantime - I ran across another cool site with lots of great FREE printables for preschooler and Elementary age activities. So ENJOY!!!!
Let me know if you are interested in more of these in the future and I will be happy to pass them along to you :)