Garbage goodies - toilet paper rolls
•2 Cardboard Toilet Paper Rolls
•Small Piece of Lightweight Cardboard (From a Cereal Box, Etc.)
•Paint
•School Glue
•Scissors
We started with 2 sturdy toilet paper rolls per person.
First we had to make sure to check that they would fit just right :)

Next cut apart the back of an old cereal box. Then we measured the length of the toilet paper roll and cut across the piece of cardboard accordingly - But only after we first used the rest of the cereal box as a funny wig (that was unplanned - but made the girls giggle for a good 5 minutes as they tried it on over and over again).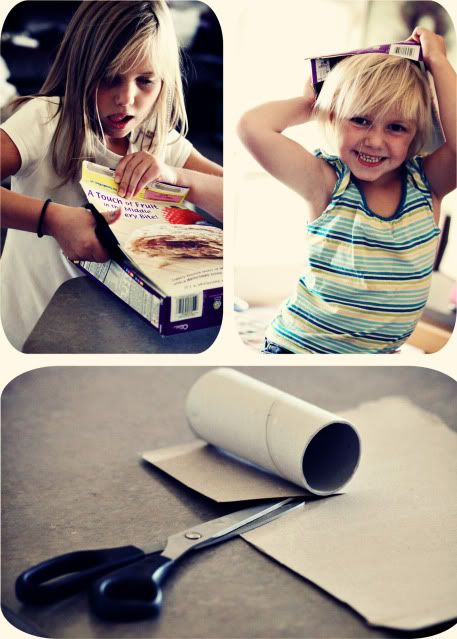 The girls glued the cardboard on and held tight.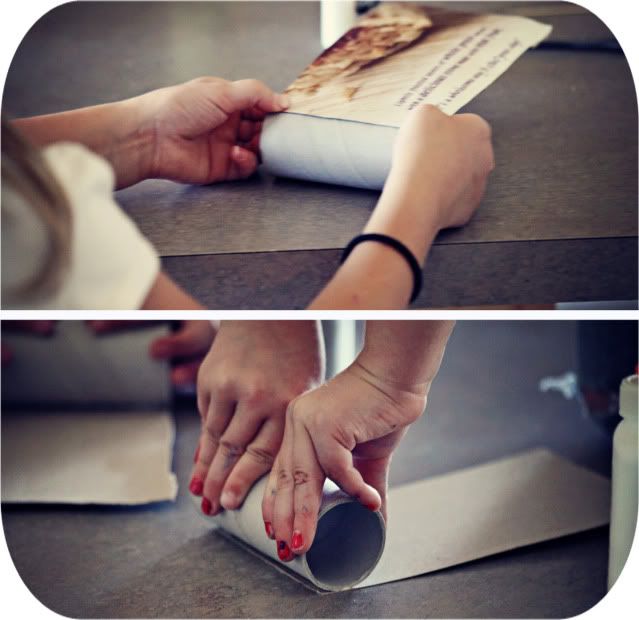 It soon became obvious that we would get a better hold if we used clothespins to hold them tight while they dried.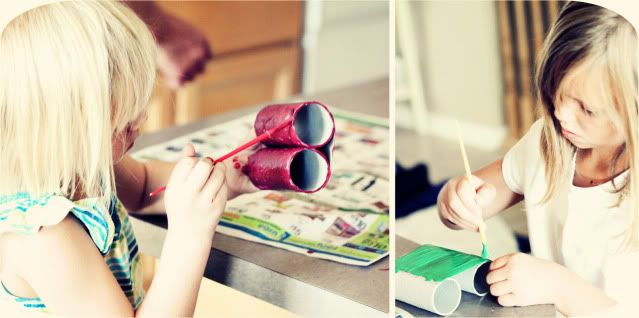 We decided it would be fun to put stickers on the outside - so when their coat of paint dried they were liberal with the "stickering" - Now they are off to go spy on their friends.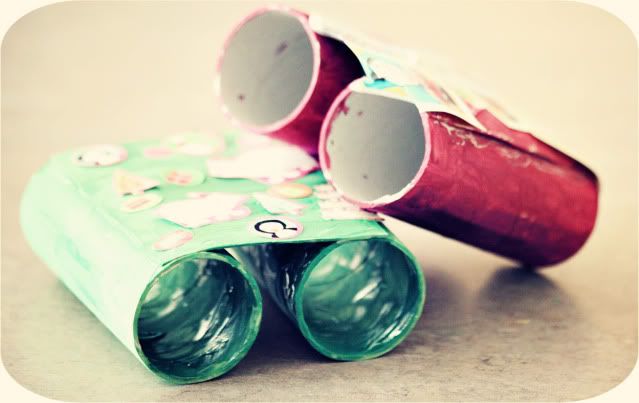 Charmin Ultra Strong Toilet Paper 4 Double Rolls, (Pack of 10)
Crayola Washable Kid's Paint Sets set of 10