I don't know how it is for you all - but with four kids ranging from 4 to 11, I often have a hard time making sure all the fun ideas I have planned for my kids actually happen.
So, I was really excited when this past spring I
received
a cute jar from
a friend with an idea to encourage doing more family fun activities-
that she called, "30 days of Fun".
I think this could also be an
excellent
method to the 100 days of summer that
Lettie introduced
HERE
or
use it all the time like our family does for year-round fun.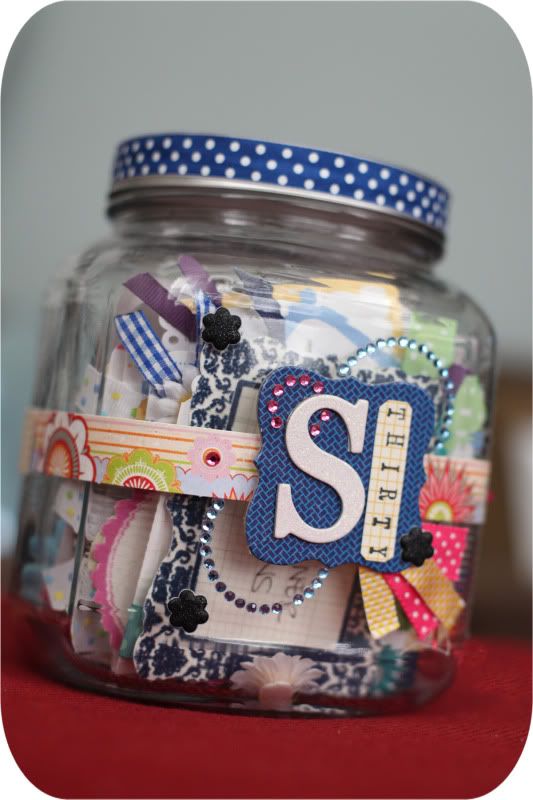 Start with a cute jar - decorate it up to make in interesting (if you like) -
Your kids could help decorate it- if that sounds fun.
(We used "S" for our last name on the outside - which the kids thought was cool)
Then make 30-45 cards to go in the jar.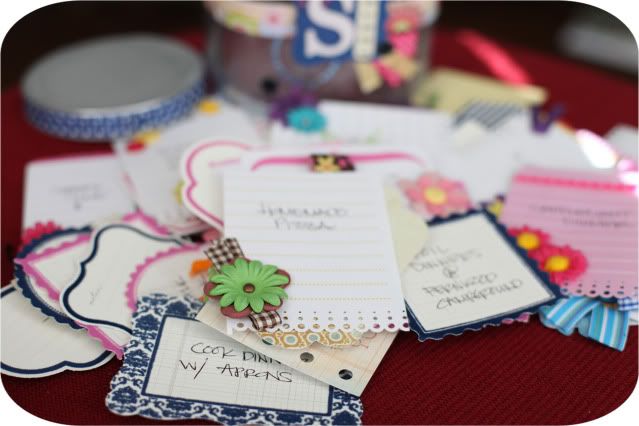 We spent an evening with the kids brainstorming lots of ideas that they would like to do.
And we told them that half of the ideas had to be FREE.
I like that they were a part of creating the list - it helped build excitement for the Jar.
Then we read the entire list to them so they could anticipate lots of fun coming their way.
(You really could select any of the ideas on this entire blog for your activities)
It was fun to see what great ideas they came up with. Here are a few...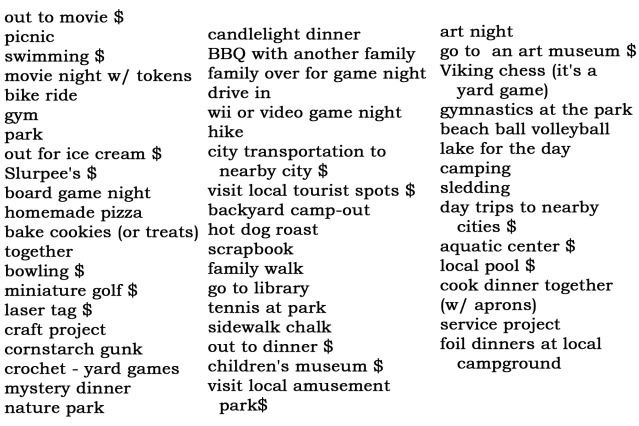 We then decorated cards for each of our family fun ideas. You could have the kids do all the decorating (go dig into those craft supplies) or you can simplify the process with pre-made cards or even just colored index cards.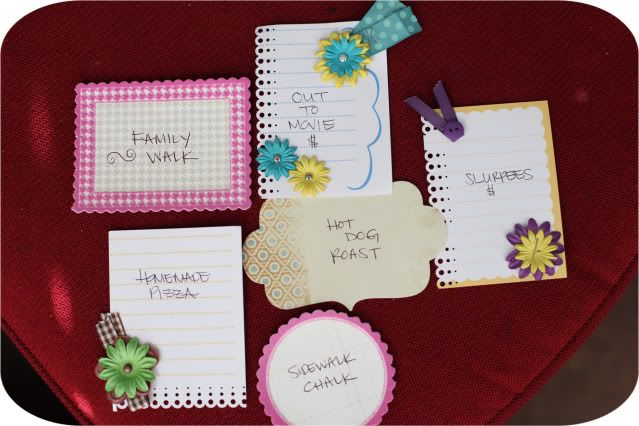 So we wanted to make sure this wasn't just a passing idea for our family - because we really want our family to enjoy spending time with each other. So, on the first Sunday of each month we let each of the kids pick an idea out of the jar (one for each week). No more than half of the cards chosen can be ones that cost anything.
(If you are doing this for summer you could have them pick one for each day or several for each week - personalize it to your needs)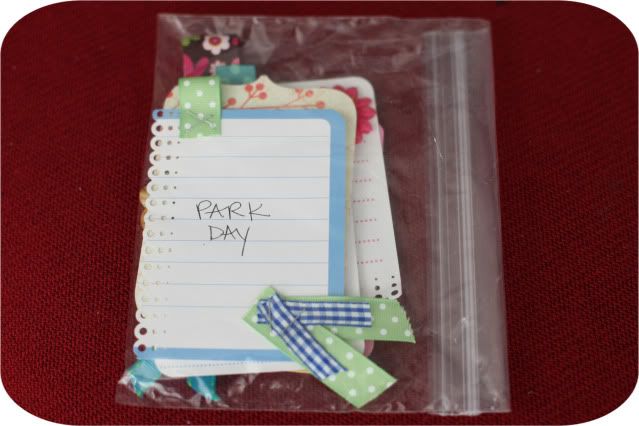 Once items have been drawn from the jar, w
e write them directly on days in the calendar to make sure it actually happens.
Then
we put the chosen cards in a sandwich bag and slip them back in the jar so we don't duplicate our selections on future drawings.
(This also keeps the cards in one place and less likely to get lost somewhere.)
Hope this helps you enjoy some more family fun time together!
(newest Heaps of Laundry Girl :)
P.S. Here are some other variations .....
also a fun board made from printable magnet paper...